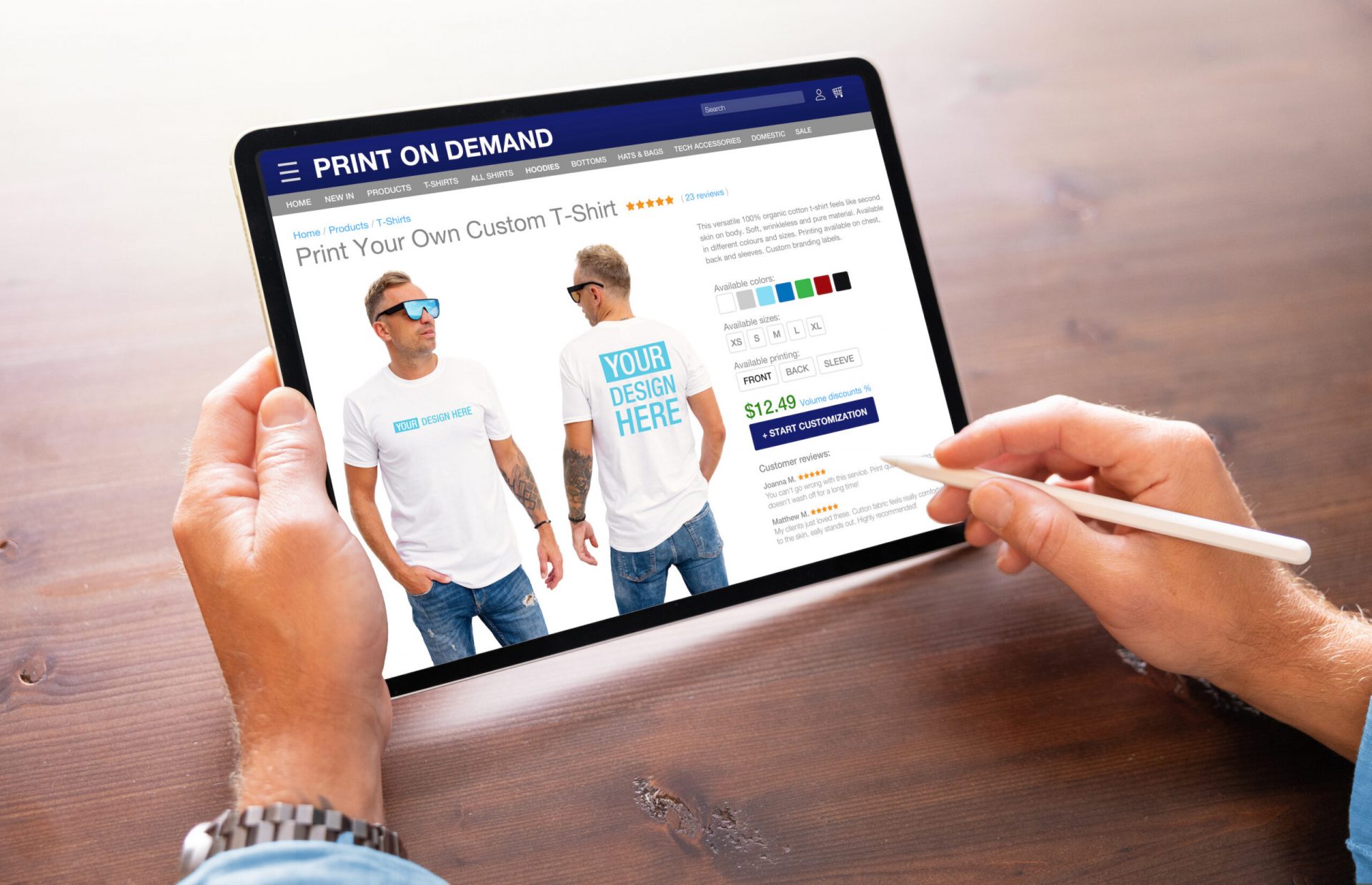 Dropshipping vs Print on Demand: Which One Is Better?
Dropshipping and print on demand have taken over the online space, with people showcasing their six-figure yearly sales. It's easier than ever to get into the market, with newcomers earning $1,000 to $2,000 a month working part-time hours. But what's the difference between the two? Which one allows you to earn more? Which is easier to get into? Let's discuss.
Defining Dropshipping and Print on Demand
Dropshipping is a method of order fulfillment in which you sell directly to your customers without stocking any physical inventory. Instead, you work with a third-party supplier who stocks, packs, and ships your product. When someone purchases a product from your store, the third-party supplier sends it to the customer. You pay the wholesale price to the supplier and set a higher retail price for the customer. You keep the difference in each sale.
Your responsibilities as a dropshipper include:
Creating and maintaining a website or a storefront on a marketplace like Etsy
Choosing products and suppliers
Managing stock levels
Setting prices that ensure a good profit margin
Marketing
Customer service
Print on demand (POD) is a method of product creation, in which you work with a supplier to customize products with your design and sell them on a per-order basis. The products are sold with your brand name. Like dropshipping, you don't pay for the product until you sell it and you don't stock any inventory. Your design is printed on the product, fulfilled, and shipped by the supplier when someone makes a purchase.
Your responsibilities as a POD store owner include:
Creating and maintaining a website or a storefront on a marketplace
Choosing white label products, like t-shirts and mugs, to put your designs on
Creating designs
Marketing
Customer service
Dropshipping Vs Print on Demand
As you can see, there are a lot of similarities between the two business models. In both cases, you choose products, market to customers, and provide customer service. You're also never responsible for keeping a physical inventory, fulfilling orders, or shipping. There's little risk and you don't need much capital to get started.
Benefits of Dropshipping
Dropshipping has a few major benefits over print on demand. First, dropshipping can offer higher profit margins because you can choose to sell higher-priced products without needing to justify the price with design. For example, jewelry has a high perceived value, so customers are automatically willing to pay more for it. Plus, since you don't have to design anything, your cost per order is lower than POD. Order fulfillment times are shorter since products are already ready for purchase, with no need for printing.
Benefits of Print on Demand
Print on demand is best for people with creative design skills or people who are willing to outsource design. If you design it yourself, you'll get a higher profit than if you outsource. You also get total creative control and, since the products are more original, you won't face as much competition. You can also build a brand more easily than dropshipping, since your products are more customizable.
Ultimately, choosing between dropshipping and print on demand depends on your preferences and goals. Dropshipping is the easiest to start and scale, plus it gives you the chance to sell a variety of products. In comparison, print on demand allows you to be creative and in control, while also easily forming a strong brand.
If dropshipping is right for you but you're not sure where to start, Obor Desk is here to help! We're your dream team of international supply chain and sourcing experts.