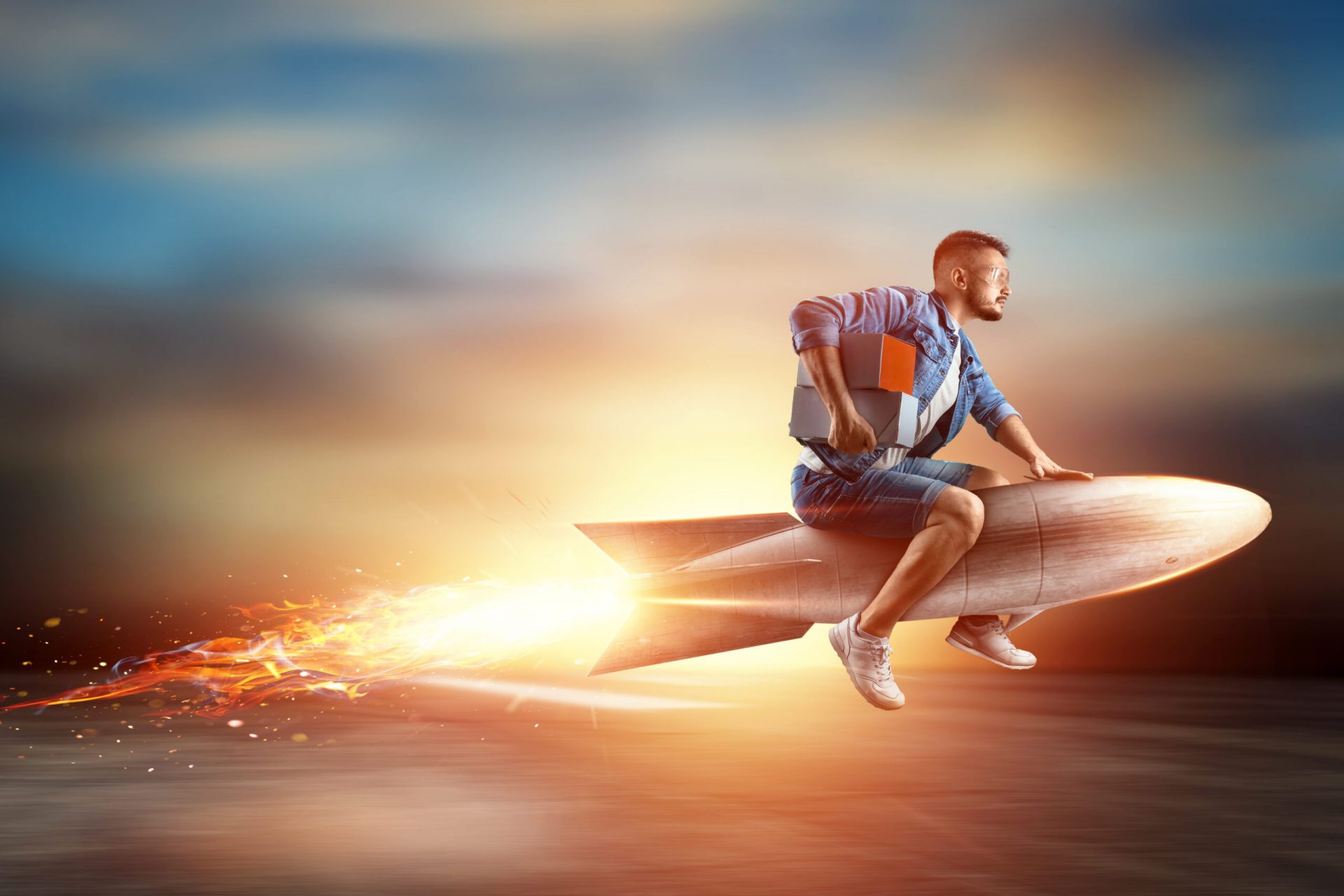 By now, you've probably seen the viral videos of dropshippers explaining how they've made fortunes, all from their laptops. It's true: dropshipping allows many people to make six figures easily, without ever having to touch the physical product. How? Dropshippers act as a third party, marketing and selling an item that they ship directly from the supplier whenever someone orders it.
There's one big roadblock that stops dropship-curious folks in their tracks: processing and shipping. That's the time it takes from when an order is placed to when it arrives with the customer. The downside of never seeing the product is that you give control to someone else. So how do we overcome these issues? Understanding processing time and then figuring out how to shorten it.
What is processing time?
The time between when a customer places an order, and when it is fulfilled is considered processing time. An order is considered to be fulfilled when the supplier gives the package to the shipping company. With dropshipping, sending the order to the supplier, order review, packing the order, printing shipping labels, and getting the package to the shipper all play a role in that processing time.
Calculating processing time as a dropshipper
Overall, processing time will depend on your agent. When you're shopping for products to sell on your supplier's website, they usually have a note about the processing time on their site. For example, on AliExpress, each item has a banner at the bottom of the product photo which lists "Processing time: X days."
Next, you should look for reviews. The suppliers that dropshippers order products from are marketplaces, just like any other store. If you're interested in a product, look for reviews that confirm the speed of delivery.
Finally, you can try ordering the item and having it shipped to yourself. This will give you a first person account of how long the process will take, from clicking purchase to arriving on your doorstep. Many dropshippers employ this method because it also allows them to test out the product itself and ensure that it is good quality.
Shortening processing time as a dropshipper
There are a couple of key things you can do to shorten your processing time. The first is to look for a reliable agent that offer fast special lines. Special line shipping exists to make sure your packages get to the designated countries as fast as possible, making ecommerce easier and more accessible for business owners to ship products fast from China to all over the world. When you choose a product with special line, your product will process and ship in about 4 to 10 days with priority line. Compared with the possible 35 days that dropshipping can otherwise take on standard shipping with AliExpress.
It's also important to utilize tools to help you dropship. For example, by installing the free obordesk app, you can dig deeper into the processing and shipping information. You can sort products based on your own products and manage your orders effectively with a few simple clicks. For example, if the processing time seems too high, you can choose priority or express lines for premium speeds! This will greatly shorten your processing and shipping time, though it will likely raise your shipping costs. You'll need to weigh the pros and cons, then decide what's best for your business.
The final things you can do to combat long processing times are reactive: be honest about shipping timelines with your customers and offer great customer service. When you're transparent and helpful, your customers will be much happier.
Final Thoughts
It's a very exciting time to get into the world of ecommerce. Dropshipping makes it easier than ever to make money online – as long as you do your research and educate yourself, you can make great money! If you ever feel stuck, or want help with your business, Obor Desk can take the guesswork out of dropshipping for you. For more insightful dropshipping information, check out our blog on branding your dropshipping business.
Written By
Jane Hardt
March 3, 2021