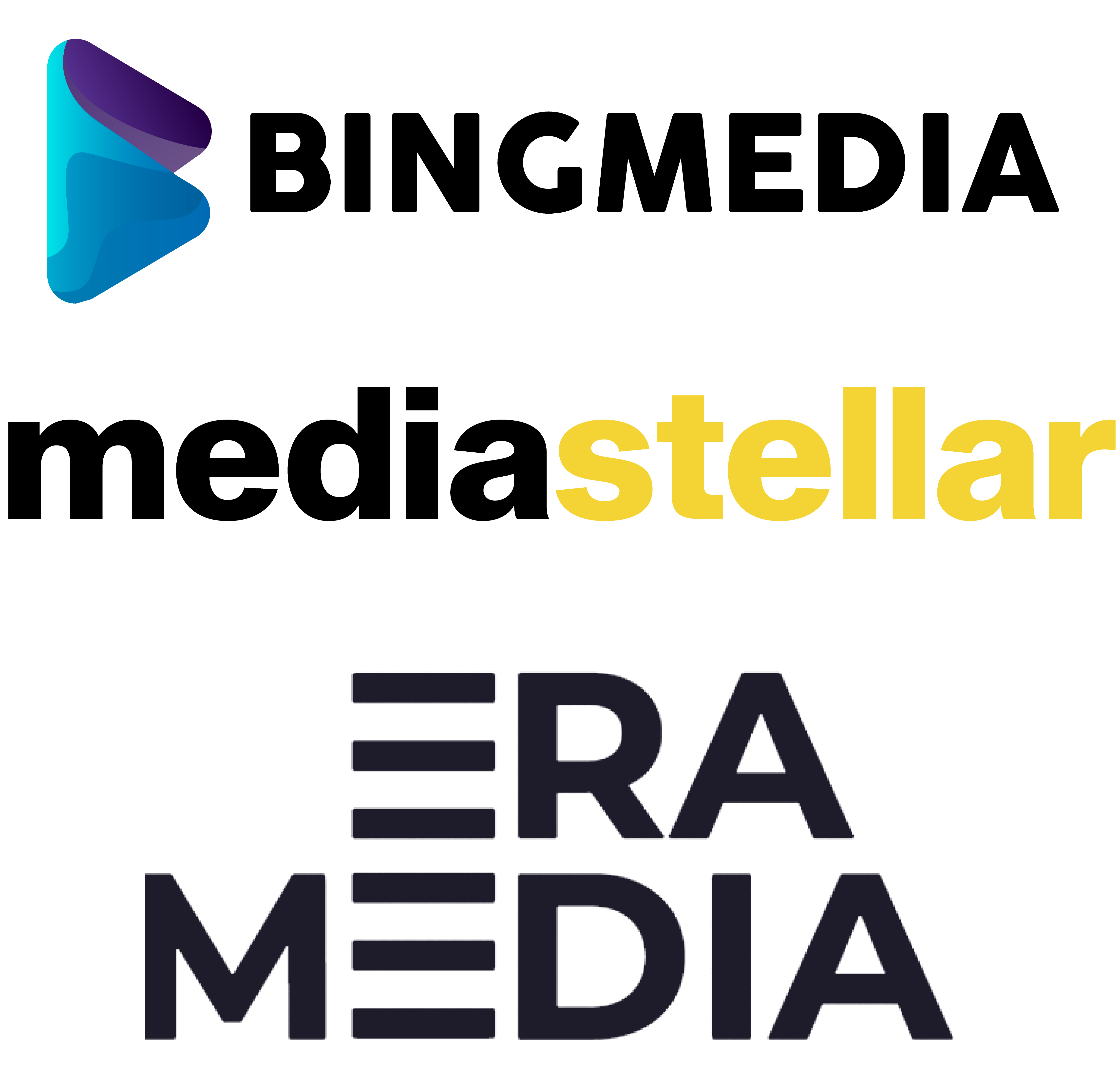 Obor Desk is excited to announce our upcoming partnership with Media Stellar, Bing Media, and Era Media. With this collaboration, we aim to bring excellence in marketing and media to an even bigger audience. These organizations are extremely well respected in the industry and have a wide range of offerings that help e-commerce businesses reach their target market and increase sales.
Media Stellar
Media Stellar is a top influencer marketing company for e-commerce businesses. They've been featured in Forbes, BFMTV, and Le Figaro. Throughout six years in business, they've supported over 350 brands with over 200 million dollars generated in revenue by their customers. Even more impressively, their services have led to over one million followers in turnover in a single investment.
They work with more than 1,500 influencers, which ensures that they have the right influencers available for every marketing project. Working with Media Stellar gives you access to their competitive pricing while saving time and money that you would have otherwise spent managing campaigns. They even offer several complementary services, including photoshoots for content creation, professional branding, and press appearances.
Bing Media
Bing Media is a marketing company with a winning reputation for personal branding and the numbers to back it. They have over 1,000 media sources available to publish through and can offer 60% higher visibility for their clients. Over the last three years in business, they've helped over 500 clients reach their target audiences through expert branding. With 90% of prospects googling your name to find you, you need an optimized brand that is presented perfectly – that's where Bing Media comes in.
Bing Media works with clients to naturally attract new customers and assert them as a market authority over competitors. By appearing online with strong personal branding, clients establish more trust and credibility with their customers. Bing Media has done so well that they've been featured in Forbes, BFMTV, and Le Figaro.
Bing Media has in-house media exposure specialists who work with clients to get personalized press appearances. From print media to TV interviews, clients are set apart from the competition by becoming an authority in their market. They can also assist with Instagram hypergrowth, powered by well-organized contests which boost visibility and gain followers. Of course, Bing Media can also assist with photo and video shoots to ensure clients have professionally created content, further boosting credibility and image.
Era Media
Era Media are Shopify marketing experts. Whether you need a completely fresh store created, or have an existing store that needs a redesign, Era Media can help. They've been trusted by big-name brands like UNIK, Badmood, SWOS, Natural Skiin, and Premium Box. Era Media creates Shopify stores that match brand identities while also adapting to modern marketing, all in just a few days.
Despite the minimal delivery time, clients receive professional branding with long-term vision to ensure customer retention and sustainable advantage over their competitors. Their designs are mobile first, so clients never lose a sale due to a lack of responsiveness. Plus, they offer content creation for all social media platforms: Facebook, Instagram, Snapchat, or TikTok. Era Media crafts ads that convert to boost your Shopify store.
A Partnership That Works For Our Clients
Obor Desk is so excited to partner with these amazing media companies to provide our clients with a marketing advantage. Whether you need influencer marketing to help your brand reach new audiences or a Shopify store update, we can help. From personal branding to company branding, our collaboration can cover all types of online businesses to ensure high-quality results, high ROIs, and most importantly, more profit.
Written by
Jane Hardt
July 17th, 2021