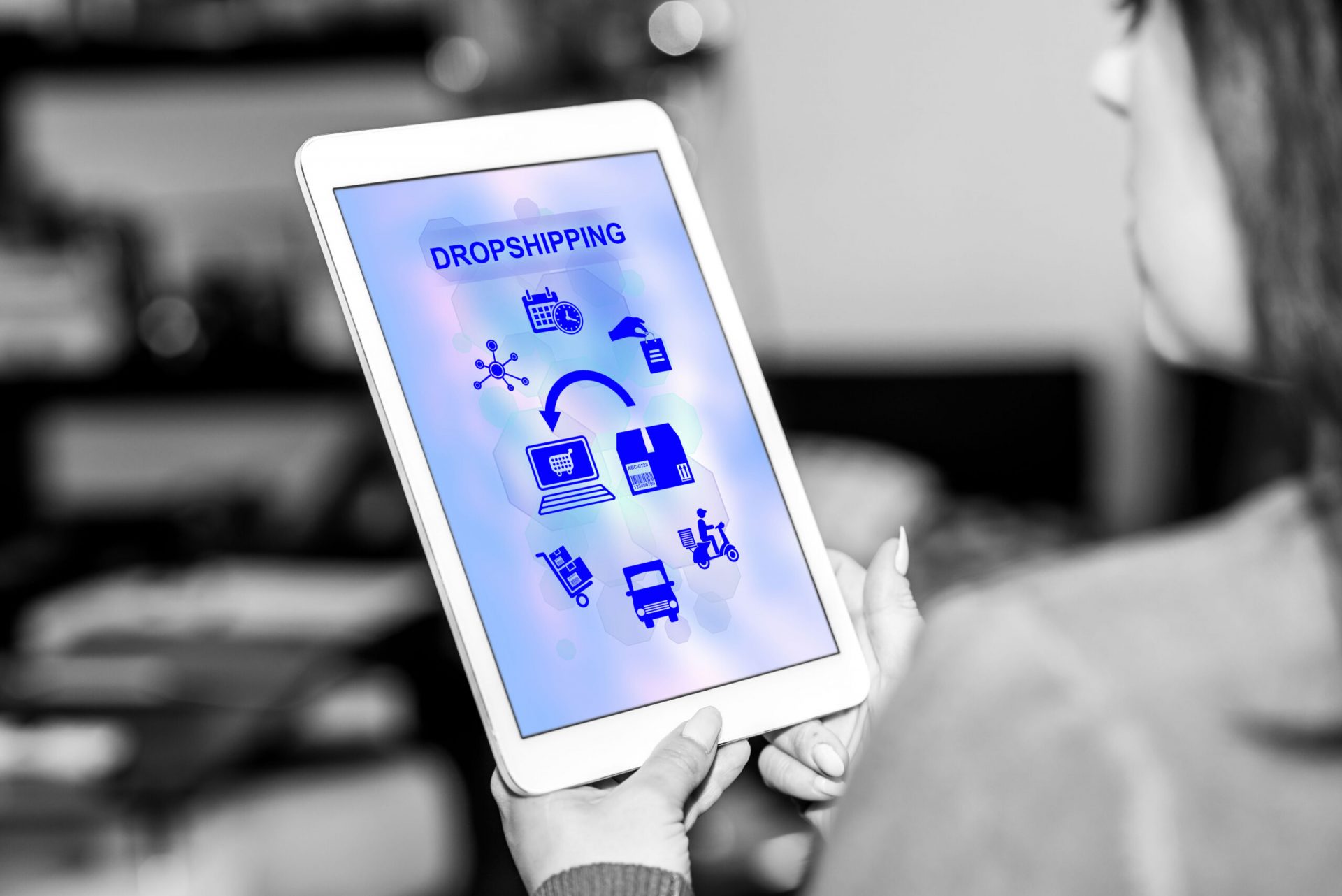 Dropshipping is a great way to create and run a work-from-home business. If you're interested in starting an online store but don't know where to begin, dropshipping might be the perfect business strategy for you. Keep reading to learn how to make money online by using dropshipping!
This quick guide is going to touch on everything you need to know to start your own dropshipping online store.
What is Dropshipping?
Dropshipping is a business tactic in which a third-party stores, packs, and ships orders for you. Here's a quick breakdown of the dropshipping process:
You choose a third-party supplier
You feature their product(s) on your website
When an order is placed on your website, it gets sent to the supplier
The supplier then sends it to their warehouse where the item is selected, carefully packaged, and sent to your customer
With dropshipping, there are very few overhead costs. You may have to pay to build a website and marketing strategy, but you do not have to purchase a backstock of inventory, which can save thousands of dollars.
What are the Benefits of Dropshipping?
There are many benefits to using dropshipping as a business tactic besides saving money.
You are not responsible for holding inventory
If you start an online store with items that you package and ship yourself, you are responsible for maintaining inventory and making sure you have space to store everything. In addition, you will be responsible for any damages that may happen before or during shipping. Dropshipping companies have their own warehouses where items are stored, and quality checked upon shipping. If a customer receives a damaged item, the supplier will be responsible for sending out a new one.
You do not have to pack or ship items
Packing and shipping out orders can take hours out of your day and cost a significant amount of money. Of course, you can account for the cost of shipping and supplies in the price of your items, but that will drive your prices up and shrink your profit margins. Dropshipping saves time, money, effort, and makes prices more affordable for your customers.
There is less financial risk
Business owners who purchase their own inventory put themselves and their business in a tricky financial situation. If items don't sell, they are left with hundreds to thousands of dollars of inventory that takes us space and eats a hole in their bank account. With dropshipping, you only spend money on the item a customer purchases.
In addition, there is no risk if you want to try out a new item in your store. You can list it and see how it performs without affecting your finances at all.
Get Started Today
It's quick and easy to launch your very own dropshipping business with Obor Desk!
Obor Desk can:
Integrate your Shopify store
Source your items
Assist with branding
Make purchases from suppliers
Quality check every item
Hold your inventory
Inspect and package the product (you even have the option to use custom branded packaging!)
And we will make sure the package reaches your customer safely and on time.
Make a FREE account today to get started!